The HASL league meeting is January 24th at 2:00pm at Pete's Soccer shop and should prove to be an interesting one as Daryl Owens steps down and the league is still waiting for someone to fill the void. For more on the situation, Ryan over at pwt-blog has two videos that provide some very interesting insight on the job, the history of the league, and perhaps where the league could be taken.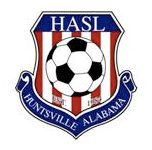 If you haven't checked out Ryan's blog he's constantly updating the uninformed on information regarding HASL, Rocket City United, the NPSL, local soccer, and also some interesting takes on what is happening in soccer in the US and all over the world.  We like it so much, we've added a RSS feed to the Perfectly Weighted Through Blog over on the right column of our site so that I know when he's posted something new.
Getting back to HASL…I think Daryl has put a lot into the league and want to personally thank him for all the hard work. I've been playing in this league for about 11 years and have become more involved in it and know that it takes a lot of dedication and patience to deal with all the egos of captains, referees, players, city workers, youth coaches, and the state. With the tournaments I've experienced this on a micro scale, but the tournament is a one weekend event that I have an entire year to prepare for. Being the HASL operations guy is a continual commitment which I am sure is both trying at times and at the same time rewarding when you get to see 500+ grown men and women play the sport of soccer for fun.
I have several thoughts on how to go forward with the league….
1) Pay Daryl more money! As of right now, I know the stipend isn't worth it. I've talked to several captains and many have said they would be willing to pay more money. Some already gripe about the money, but if teams each paid $100 per season that went to Daryl, I think it would go a long way. If you check other leagues on cost, HASL by far is one of the cheapest around. I think the Huntsville area has just become spoiled over the years. My management training in grad school tells me that money will only take you so far and is a temporary fix. While it can motivate people in the short term, the job itself would remain unchanged and we might be back in the same boat a year from now. However, I think the money should be increased regardless of who takes the position.
2) Get Daryl some help. I know sometimes you can have too many cooks in the kitchen when trying to run an organization, but I think the job warrants at least an assistant to help reduce the burden. If Daryl still wants to step down, this is the perfect time to run the organization by committee. Maybe just two people define the workload, split it evenly, and move forward with it in this manner.
3) I've seen other leagues have a representative for each division, so all concerns and communications will flow through these division chiefs. This would reduce the amount of  "noise" that gets through to people running the league. I know that interruptions like an email here, a phone call there, tend to add up over time. Splitting the workload this way may be a good idea.
4) Automate some of the things like Cancellation notices, add a twitter account dedicated to HASL. Captains sign up on twitter and get the notices sent as text messages to your phone. New teams and free agency lists could also be an automated forms online.
5) Go to one long season to reduce the overhead burden of organizing two seasons. This may be easier said than done as field availability is the driving issue on this.