Here is our Frequently Asked Questions Page for our Soccer Tournaments. If you've got something that still isn't answered, send us an email at info@southernsoccer.net
Do you refund if we back out? No worries, we get it. As long as it is before we set the schedule, we'll refund 100%. If it is after, there will be a $100 fee to cover referees and other costs associated to modifying the schedule. The schedule is not set until 1 week before the event starts. If the tournament gets cancelled for any reason, we'll refund 100% of your registration.
Why should I come to Huntsville? Seriously you are asking this question? We have rockets, some out in the wild and some in captivity….but if you need more, the Rocket City is a great place to visit with plenty of beer, nightlife, museums, and mountains. Come check out Huntsville!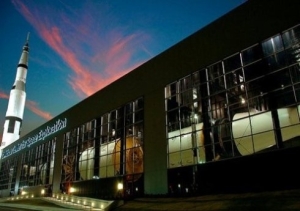 Are player cards required? No. No player cards are required at our soccer tournaments. Could it be any simpler?

How many players can be on my roster? Check the rules.. It depends on the format of the tournament, but somewhere between 13 and 14.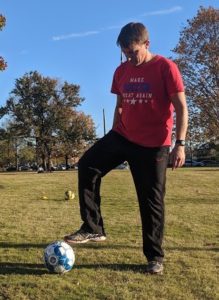 Can I add people to my roster after the tournament starts? we'll admit it, we've got some wonky rules when it comes to roster management. However, look at it from our perspective, it's a lot easier to manage when everything is settled up front…but hey, we get it, $*!% happens! The rules are setup to discourage roster changes, but there are caveats in place to help you if things go wrong, people get hurt, somebody doesn't show up, etc. See the first section of our rules
What else you guys do? Our main jam is a couple of soccer tournaments. We also sell t-shirts and make stupid memes on instagram.
Can women play? Absolutely! The only gender restriction we place is on the women's division in our soccer tournaments…in which men can't play. Sorry guys.


Help!? I can't find a team, but I desperately want to play! We get it, it's hard sometimes to find a team, or maybe your team fell apart. Well, we like to help out where we can. We have a player pool form here. If enough players want to play, we'll help form a free-agent team to compete. If we don't have the numbers, we'll send your contact info to the captains. Your best bet if that all falls through is to show up on Saturday and make some new friends. Find a team that is struggling or has no subs. Captains change their tunes on gameday when they don't have subs.
How do I know which division my team should be in? Sometimes the line between divisions is blurred, sometimes you end up in the wrong division…things are too easy, or things are way too hard. We ultimately strive to level the competition and make sure everyone has a great time. The following is a breakdown of our current divisions. If you've still got questions,let us know! And please don't sandbag!
Men's Open – Think you still got it? This is the most competitive division. This one is for the in-shape competitive organized team that is looking to win. If you are familiar with HASL, it equates to the premier and first division of the league. It's not that bad though, most of the players are in the 25-35 range and want to compete at the highest amateur level Huntsville has to offer. Usually a lot of fun and a pretty level playing field.
Women's Open – Women's soccer is having growing pains in Huntsville. This will be the first year (2015) we try to split the division in two. The open will be reserved for teams that want to be competitive!
Women's Rec – Just looking to have a little fun? Seriously, it is just for fun. Hopefully, we have enough to split the women's division into two this year.
Rec Competitive – Want to compete but have to go to work on Monday? This might be the division for your team. This is for the team that wants to compete, but can't quite cut it at the Open level. Maybe you know the game well, but have lost a step or seven over the years…or maybe you are athletic but don't have quite the skill to compete in the open. Either way, this is for the teams that still want competition. This division is a good mix of fun and competition. Equates roughly to Div 1 and 2 in HASL.
Rec Fun – This is for the team that is just interested in chasing a white ball around the field and having a good time. Somehow these teams seem to have the most fun at our tournaments. Please don't sandbag it though, you'll ruin the fun!
Over-30 – Aligning to what we've seen at other tournaments, our guess is this will be fairly competitive, but reserved for the Over 30 crowd.
Over 40 – Aged like fine wine, this bracket is for the crowd over 40.
Co-Ed – This division is for the combined men's and women's teams. Historically, this division has been a fairly competitive one. In a nutshell you need at least 2 women on the field at one time. Check out our rules for the latest and official rules.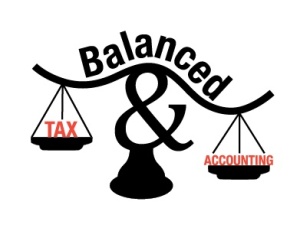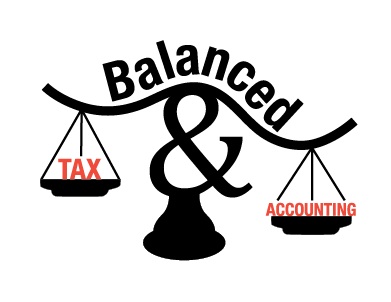 Can I play for more than one team? As long as you are in different divisions, there is no issue with it. You may have to choose at some point if your teams have games that are being played at the same time.
Can current college level players still play? As far as we know there are no restrictions, but we must advise you to do your own due diligence…it is your career. There is no cash prize in the tournament and you receive no gifts from the tournament organizers for playing.
Can youth play? We currently allow youth players to jump onto Adult teams…and occasionally allow youth teams to enter adult divisions, but we kind of play it by ear, so just email us at info@southernsoccer.net and we'll figure it out.
Is this tournament part of the Huntsville Adult Soccer League (HASL)? No, we are a separate entity, but we work with HASL to make sure that the tournament does not conflict with the start of the season. In fact, the tournaments are geared to be "pre-season" HASL tournaments.
The tournament was cancelled. How long before I get my money back? Bummer, we refund 100% if the tournament is cancelled. However, we may need to shuffle some funds around while we wait on our refunds from the city, insurance, etc. We will typically refund within 7-10 business days.
Are you guys on facebook? Why yes we are. thanks for asking! Check us out.
Why are you guys so awesome? Stop it, you are too nice. We just love soccer and like to see it grow! Support us and join one of our soccer tournaments.