2014 Rocket City Invitational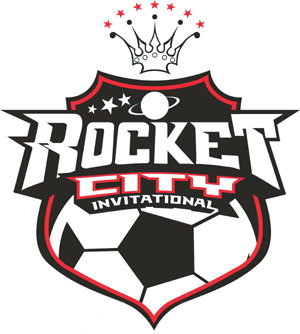 Southern Soccer & RCUtd's Annual Summer 6-Aside Tournament
8th freakin' year, What are you waiting for!
July 19-20th, 2014
John Hunt Park – Huntsville, AL

Have Questions? Check out our FAQ
Are you ready for the best tournament in the history of soccer tournaments? Seriously, it's that good. Not only that, we're pretty pumped about it being a world cup summer. It may not be the summer of George, but it will be the summer of soccer! We've secured the best fields in town, so come join us for our 8th year!
Register Your Team |


Divisions |


Men's Open

Women's Open

Rec Competitive

Rec Fun

Over 35

Co-Ed

Early Bird  |

Procastinators |


$275 by June 27th

$325 by July 12th

Extras |


Club Tent, Food trucks (maybe), Golden Boot Award, Futility Award, Mist Tent, Sweet T-shirts, Pony Rides, Beard gels, Cat Memes and more!!!

Proud to announce that this year we've teamed up with Huntsville's Green Team to provide recycling bins by every garbage can. Please be sure to recycle your plastics!

Location: John Hunt Fields 1-2



View Larger Map