Be sure to follow us on facebook for up to date tournament shenanigans!
Field Layout is Here, just click me.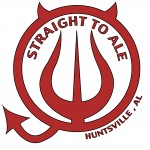 Saturday Straight to Ale opens at 3pm, Head over after a long day in the sun to soak up some adult beverages and atmosphere. Sunday at Straight to Ale, American Outlaws will be watching the US vs El Salvador at 3pm for the Gold Cup Quarter Finals! Let's pack it out!
T-Shirts


These bad boys will be available for purchase. Get your size quick, don't wait, we only have limited quantities!

Divisions


Men's Open
Women's Open
Rec Competitive
Rec Fun

Club Pass


Details are TBD, but it will probably involve refreshments, munchies, unicorns, mustaches, and pure unadulterated awesome.

Extras


Golden Boot Award, Futility Award, Mist Tent and more!!!
Proud to announce that this year we've teamed up with Huntsville's Green Team to provide recycling bins by every garbage can. Please be sure to recycle your plastics!

Location: John Hunt Fields 1-2



View Larger Map