Well, the 2020 Weekend Warrior results are now etched into the history books, and the action did not disappoint. For those not familiar, this adult soccer tournament has been going on since 2007 and we can't believe the number of people willing to roll the dice and come out for a fun filled weekend of adult 7-aside soccer.

Many of you are probably still nursing a few injuries, a grim reminder of your stalwart devotion to the game. We salute you (and join you) in your hobbling, it was absolutely worth it.
We got off to a bit of a rocky start with a little drizzle on Saturday morning, but then the sun came out and things looked great…for about an hour until the wind picked up and reminded us that this was indeed a Weekend Warrior. Below is actual footage of the Weekend Warrior dodging all the rain.

Needless to say, despite losing a couple tents to the wind… The weekend itself was glorious, the pitch was fantastic, and it's always great to reunite with our soccer family. Without you guys, this just doesn't happen.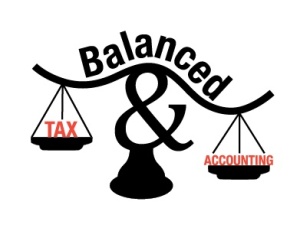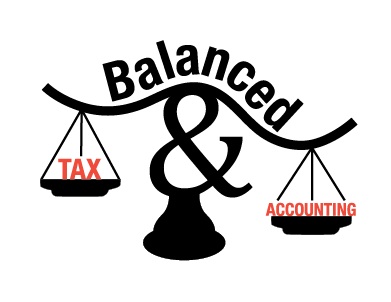 Talking to some of you over the weekend, it's nice to hear about some of the traditions that have been created around our humble little tournament. One team had players fly in from all over just to get their team back together. Another team came from Birmingham, guys we have played against for probably 20 years. One girl told us she's been collecting our horrible t-shirts since the beginning, and plans on making a quilt. You know you've made it when someone makes a quilt out of your t-shirts… Just saying!
Now, for the Weekend Warrior results, if you were looking for theatrics, we certainly had some.
To start, we had an Open final that ended 1-0 on a backheel goal from the Law Dogs over Gryffindor, topped off with a shirtless sprint down the sidelines.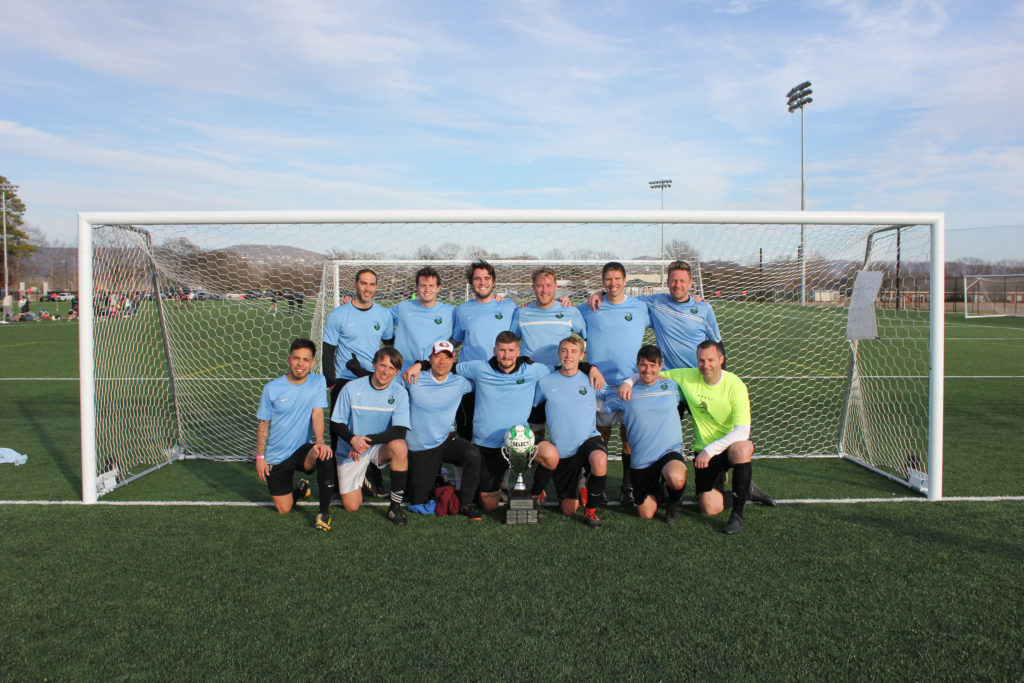 The Women's final displayed a dizzying amount of skill, with the talented Combat Squirrels securing their place at the top with a 3-0 win over Run like the Winded. The women's division has continued to get stronger every tournament, so it's no small feat for Combat Squirrels to secure another title.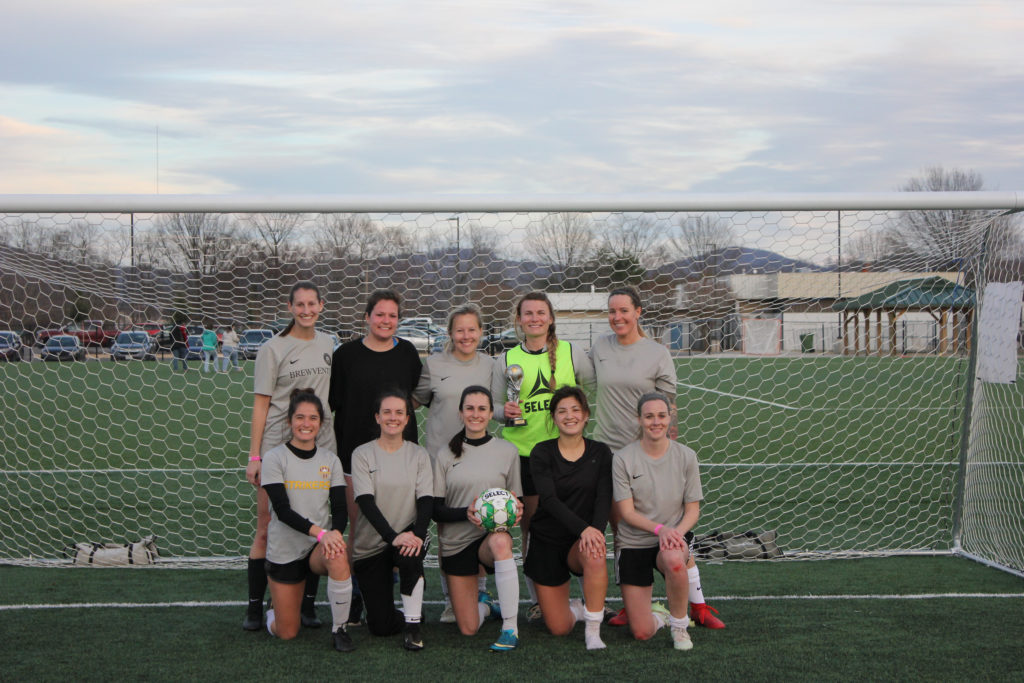 ManChestHair United etched themselves into Rec Comp history with a 6-3 win over Brewventus, a solid win from the grizzled and battle tested Weekend Warrior veterans.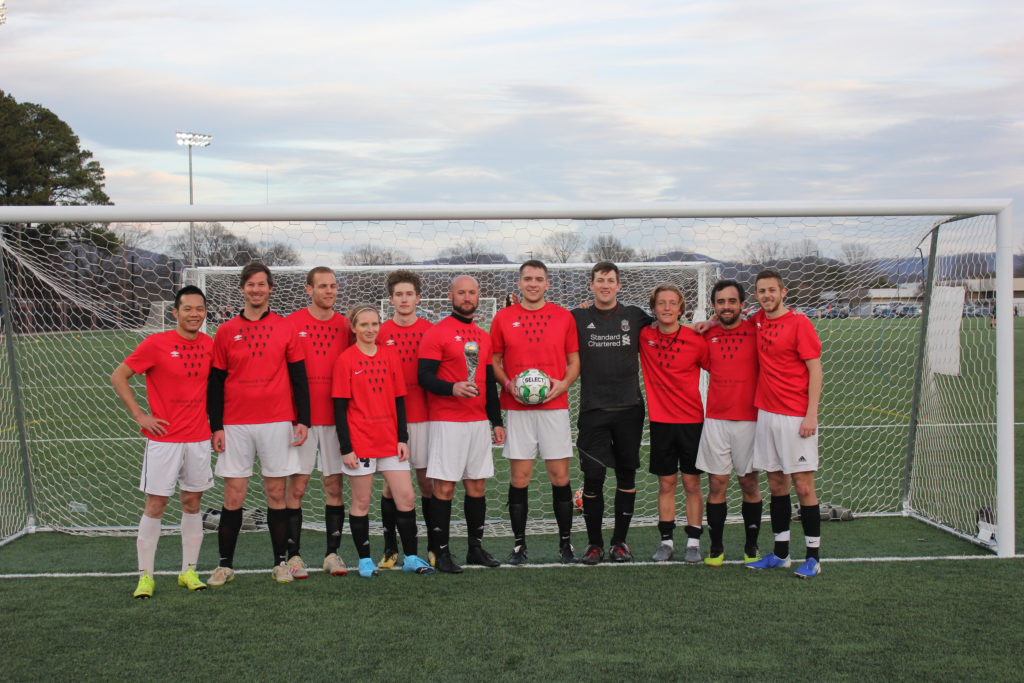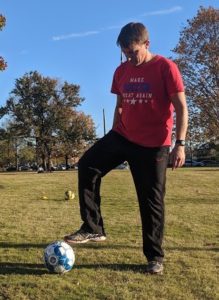 The Co-ed division was also extremely competitive this year, with the Whisky Unicorn All Stars taking yet another title. I'm telling you, there was some serious talent out there, with a lot of matches coming down to the wire.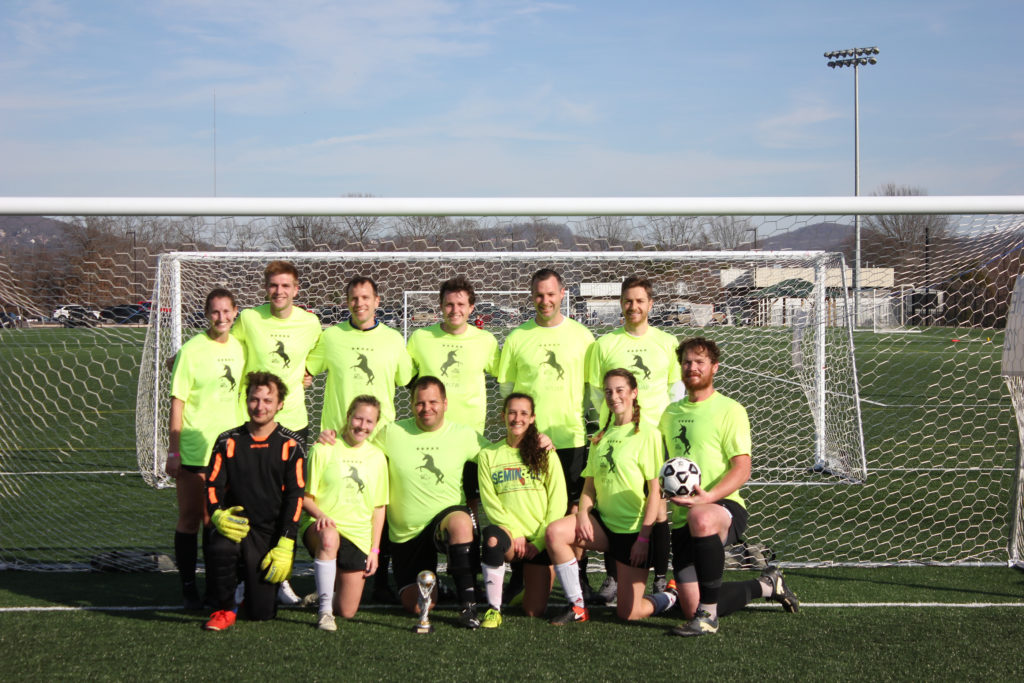 The Not-So-Rec-Fun Division was won by the Victorious Secret's Rejects, with a solid win over LBSBR FC to earn a trophy, a ball, and 10 tickets to see the Havoc on beer night. I have to mention that we had our very first coin toss in tournament history, breaking a tie between Singing River Blues and FC Ballers. Much to their chagrin, the Blues were indeed sung, and FC Ballers advanced into the knockout stage.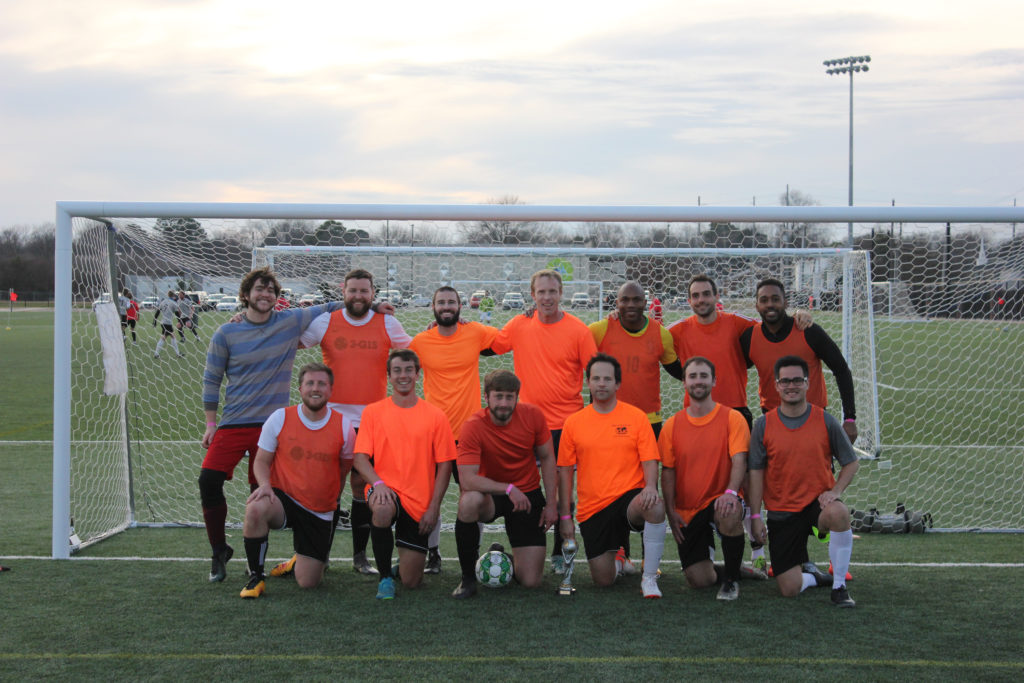 Finally, the old guys (us included). The Over-40 division was poetry in (slow) motion as Old 97's outlasted the Iguanas old school squad from Birmingham. You could smell the icy-hot from the sidelines.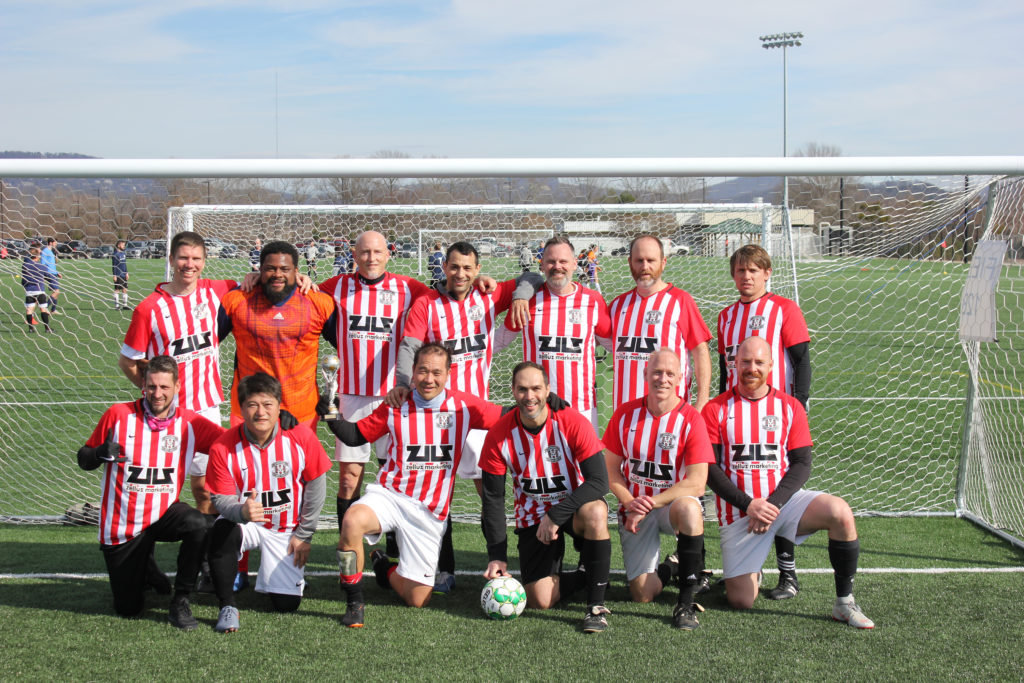 Once again, thank you to all of you for continuing to support our little tournament. It's been a blast, and we hope to continue this for years to come. Who knows, maybe our tent will fly back in time for next year…
All the pics we took at the tournament are up on facebook.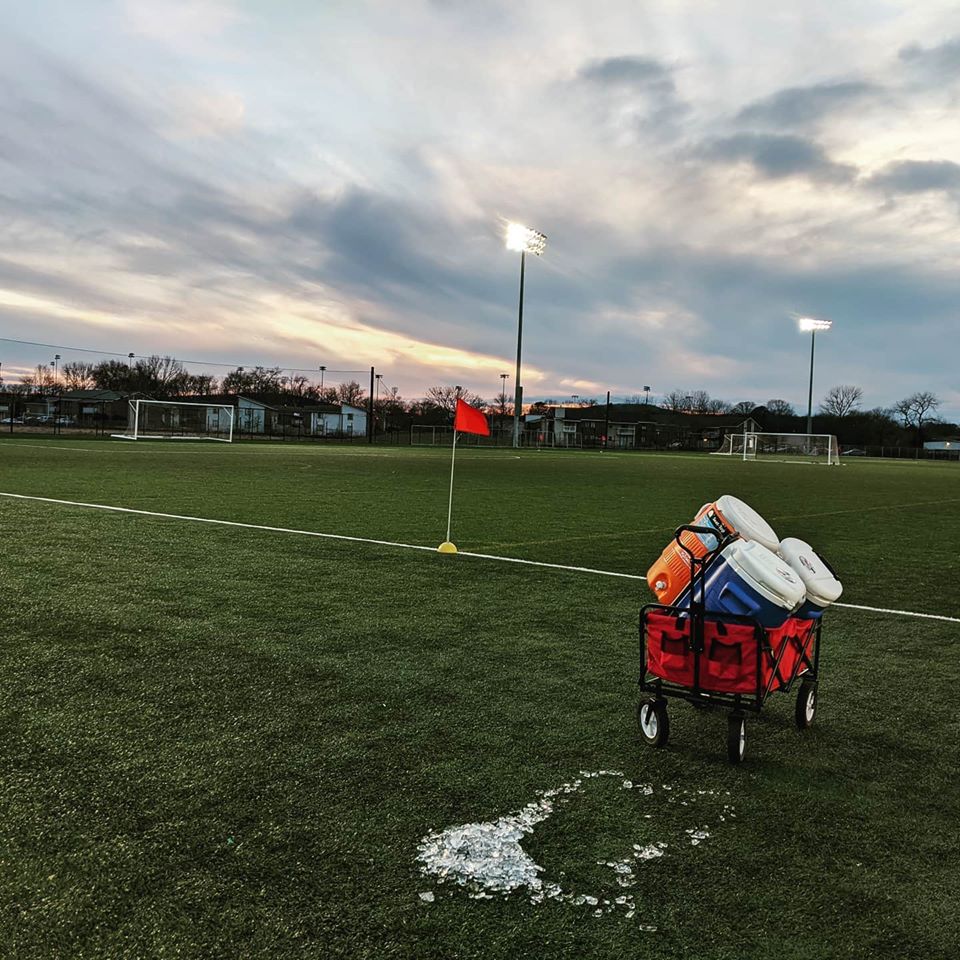 -Rob & Jacob